Contact
Southern Spirit
    Campervans Pty Ltd
103 Delta Street
Geebung 4034
Brisbane Queensland
Australia
contact(at)sscampervans.com
phone 0401 797179

fax     07 3112 6114
ABN 1514 670 8296
We would like to hear from you. Please use our contact form or give us a call. All enquiries are welcome! To visit us please make a direct appoinment!
COVID 19 business Update 22/03/2020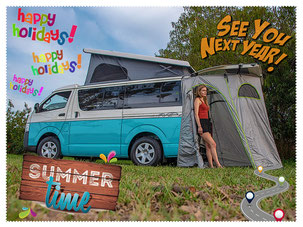 In light of the Corona Virus we have taking strict measurements to ensure that our business operations are as safe as possible for our customers and staff.
our ware house holds good stock levels of RV products  and we are expecting another large 40" container with RV accessories first week in April
we pack and post every day parcels with "your" orders
orders can be placed online or over the phone or via email
due to the need of social distancing, we request that customers do CALL or EMAIL us first for any product enquiries, pick ups are ONLY possible by appointment at this stage
 we are happy to discuss full conversion or roof conversions with you via email, phone and video chat
Online form to contact us
1. We do handle all your private details confidential and using them just for internal purpose to contact you.
2. Please do enter your e-mail correct, we will get in touch with you latest in within 24 hours.
3. In most cases its helpful to let us know which vehicle you own